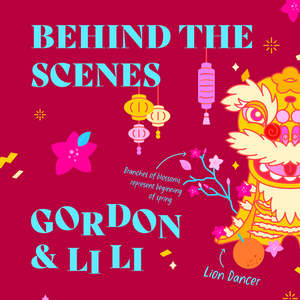 Gordon & Li Li is a children's book line centered around learning Mandarin and Chinese culture. We spoke with Michele to get an inside look on her inspirations as well as her latest merch collab for Made In Chinatown.
---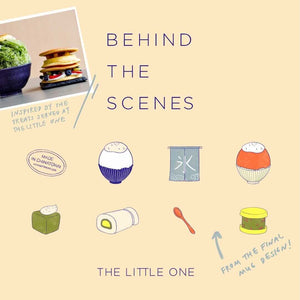 Inspired by their travels in Japan and minimalist design sensibility there, Olivia and her business partner Eddie founded the Little One in 2017. Both born and raised in Chinatown, Olivia and Eddie went from seeing each other in Columbus Park, to joining the next generation of Chinatown business owners. Read more about the creative process behind their Made in Chinatown collection here!
---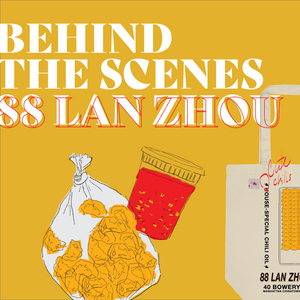 88 Lan Zhou's hand-pulled noodle dishes, dumplings, and deli containers full of chili oil, all made in-house, always delicious and affordable, have made them a famous and much beloved fixture of Chinatown since opening in 2007.
Read more about how Welcome to Chinatown partnered with 88 Lan Zhou for the latest addition to Pearl River Mart's Chinatown Collection, and how you can support them before they close their doors on October 31.
---
For our latest Made in Chinatown merchandise series, we recently partnered with
Mott Optical Group
on a
small capsule collection
featuring a
T-Shirt
and
tote bag
. The beloved optical store has come a long since its humble beginnings at the corner of Mott and Bayard Streets, and now boasts five locations across Manhattan, Brooklyn, and Queens.
---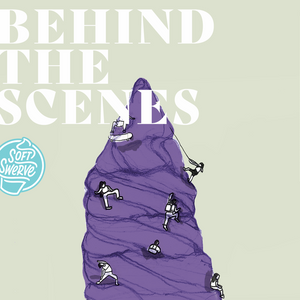 Some might argue ice cream is reserved only for summer months, but we think it's a year-round affair that everyone can enjoy — especially velvety cones of delicious soft-serve from one of our favorite shops in Chinatown: Soft Swerve.
That's why we're proud to partner with them for our latest Made in Chinatown merchandise collection. Conceived by designer Jenny Acosta, the collection is inspired by the store's diverse customer base and how ice cream can be a means to bring people together from far and wide.